Venture Bros: Viva los Muertos!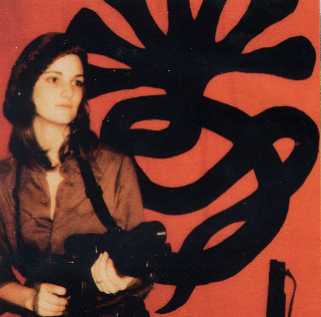 I don't think it's too much of an exaggeration to say that "Viva los Muertos!" is the reason that television was invented.
No joke: just the other day I was asking myself if there is an upper limit to the themes and issues that an episode of Venture Bros could address.
Question answered.
The themes this week are among the grandest imaginable: war, authoritarian control, the one-ness of existence, the border of life and death and the nature of humanity.
We start in the middle of a war film. The Monarch is sending his henchmen into battle. We are behind the orange-tinted goggles of one of them. The Monarch, unlike last episode, is not there for the invasion; no, this battle he's sitting out, content for now to send his men to their deaths, as any good general does in any war.
It's present day, but the language of the henchmen comes from older war films. The trench recalls World War I and the reference to "taking this hill" recalls Paths of Glory, Kubrick's study of military cruelty, where primping generals sip tea in chateaus while sending their men to die for no reason at all. It makes me wonder what the Monarch's goal for this incursion was, why he's not participating today, what he has to do that's more important.
As in Paths, the incursion is a failure and our POV henchman is quickly dispatched by Brock, only to be brought back to life by Dr. Venture, in the manner of Frankenstein's Creature, just in time for that landmark film's 75th anniversary. "The Holy Grail of super-science," Rusty crows, life from death. Death, science wishes to show, is not the undiscovered country, the land from which no traveler returns, but just another tool for maximizing profit. The fact that Venturestein can hardly be called human atthis point seems to be beside the point — Dr. Venture has re-animated dead flesh and stands to profit greatly from it.
Like Frankenstein's Creature, "Venturestein" identifies Dr. Venture as his father, a notion Dr. Venture quickly quashes. "I get enough of that noise from these two," he says, gesturing to Hank and Dean. This brings up an important and vital aspect of Dr. Venture's parental instincts: why does he keep bringing Hank and Dean back to life, since he has no interest in being a father? "Dean, as of right now Hank is better than you," he snaps at his children, as good an example of bad parenting as we are likely to see on television this season. And yet we will see later in the episode that parenting isn't always just a nurturing instinct born of love, it can also spring from a desire to mold and warp, to control and shape an unformed mind. Dr. Venture puts Venturestein in Hank's bed to teach him, what else, the relative value of a life of legalized slavery (which explains his afro head and the beat about Hank and Dean trying to find "Africa-America" on the globe), or, as Venturestein succinctly puts it, "Prostitution!"
Now then: The Groovy Gang.
The average writer says "Hey, let's have the Mystery Gang meet up with the Venture Bros. It's a natural. And they can be middle-aged and failed, driving around in a beat-up van solving mysteries." But it takes the genius of the creators of Venture Bros to take the mystery gang and invert them from optimistic, youthful children of the 60s (don't forget, Fred, Daphne, Velma, Shaggy and Scooby were, literally, on their way to the Woodstock festival when they were waylaid by their first mystery) to a pack of the darkest, most repugnant criminals of '68-'78, namely Ted Bundy, Patty Hearst, Valerie Solanas and David Berkowitz (and his talking dog Harvey). And so "Ted," the leader, becomes a vicious, controlling thug, good looking and charming on the outside but murderous and brutal on the turn of a dime, threatening to put Patty "back in her box" and regularly threatening "Sonny's" life. (It's hard to see why Val, whose real-life counterpart felt that her life was controlled by men in general and Andy Warhol in particular, would be part of this gang, except that she seems to see herself as some sort of protector/predator of victimized Patty.)
Ted pulls the van up to the Venture compound in a thunderous rainstorm (a rare use of "atmosphere" in the Venture world). "I smell a mystery!" he says, apropos of nothing. Or is it? Ted can't know about Venturestein running amok inside the compound. What mystery is he referring to? And then we realize: Ted Bundy, and all intelligent, cold-blooded killers, fascinate us precisely for their investigations into the same mystery that Dr. Venture is "prostituting" inside the compound: the border between life and death. In a sense, Ted is always pursuing not just "a mystery" but the mystery — what happens to us when we die?
The serial killer cannot keep himself from his quest in the same way that Dr. Venture can't keep himself from his own. One kills from insanity and the other brings men back to life from a different kind of insanity. The killer answers to a higher power (a point driven home by Sonny's dog, growling at him about "The master's orders") while the scientist pretends to be that higher power to reverse the process. And so unholy Creator and equally unholy Destroyer are set on a collision course on the Venture compound on a dark and stormy day.
(There's more than a little of George W. Bush in Ted as well. When asked for reasons for invading the Venture Compound, Ted invokes both God and the lack of gasoline as reasons enough. When Sonny questions further, he's met with accusations of disloyalty and the barrel of a gun.)
Because Venture Bros episodes consistently teem with twinning and reflections, our B-story this week concerns a more serious version of Creator and Destroyer. Brock feels bad about killing Venturestein (twice) and crashes Dr. Orpheus's shaman party (or "Dracula factory!" as Ted puts it, completing the "Universal Monster Movie 75th Anniversary reference" beat [and also bringing up vampirism, the other most-potent "life from death" myth of the 20th century]) . The shamans all drink wine made from the ego-destroying "Death Vine" (which reminds Brock a little too much of "a Jonestown thing," yet another reminder of authortarian control, a bad father, run amok) and when Brock tells his story of killing the henchman, the oldest, most respected shaman tells a seemingly unrelated story of having sex with a dolphin.
Or is it unrelated? Sex, after all, is the opposite of murder, and the dolphin could be seen a purer, more instinctual level of existence. The dolpin, which science has shown is the intellectual equal (if not superior) of humanity, manages to live a free, toil-free life in spite of its intelligence. It sees no need to organize into complex societies, print money, go to war or enslave children (to name only the most radical of the offenses listed this week). The shaman's story of the dolphin, in spite of its absurdity, is truly the opposite of Brock's story of senseless, state-sanctioned murder.
Dr. Venture is a bad father, and so is Ted, and so is the unseen government constantly lurking in the background of the Venture world. Dr. Venture has finally achieved success; the army wants 144 of his Venturesteins to use as walking bombs; Rusty has no trouble taking the order, and assumes that Brock, the born killer, will simply "make some dead bodies" for him.
But Brock is changing; he's questioning the limits and certitude of his powers, his "license to kill." And so he "drinks the Kool-Aid," as it were, with the shamans (who lose their lunches, as well as their egos, as they drink from the Death Vine) and has his hallucination involving that same dolphin spoken of earlier. The dolphin explains the importance of empathy and the oneness of existence to Brock (just as its darker twin, Groovy, commands Sonny to murder on the behalf of the mysterious "Master"). The hallucinatory dolphin is then, of course, murdered by a hallucinatory Hunter Gatherer, Brock's own authority (and father-) figure. Hunter sets Brock straight on his nature and purpose in the world. We are here to kill, he insists, on the behalf of our masters, invoking another Kubrick war film, Full Metal Jacket. It's enough to snap Brock out of his confusion and set him back on his path of righteous destruction.
Meanwhile, in another part of the compound, Sonny sees Hank and Dean and freaks out. They're supposed to be dead. He knows because he killed them some time earlier. And again, it's funny but it's also not. The serial killer, the one who sees it as his brief to send souls off to the undiscoverd country, confronted with two of those souls returning? The Destroyer confronted with two souls undestroyed? It's as serious and confounding idea as the scientist bringing the dead back to life.
And so there's a showdown in the cloning lab, where Hank and Dean are confronted with their own confounding image, rows and rows of themselves (providing the show with its best line, "I think they're in a 'saw their own clones' coma"). Ted and Sonny are ready to kill Hank and Dean, but we see that, as murderous as they are, they are, after all, mere amateurs. Brock is a highly trained, skilled professional, acting on behalf of a government (and the family he loves).
Dr. Venture comes in just in time to snap Hank and Dean out of their stupor, pulling, what else, a great, paternal lie out of his back pocket, a parental fib, prompting Hank and Dean to exclaim that Rusty is "the best dad ever!" bringing the episode full circle. The ultimate bad father has, magically, become the ultimate good father, at least in the eyes of his cruelly manipulated children, and that's a lesson that needs to be learned, especially with an election five weeks away.
UPDATE:
mcbrennan, typically, has spurred a few more thoughts, mainly about Dr. Venture and his back-up plan to, essentially, send his own children off to die as brainless zombies in an unnamed war. I was reminded of two Leonard Cohen songs. He was writing, of course, about Vietnam, but they will serve here:
"Story of Isaac" contains this verse:
You who build these altars now
to sacrifice these children,
you must not do it anymore.
A scheme is not a vision
and you never have been tempted
by a demon or a god.
And "The Butcher" begins:
I came upon a butcher,
he was slaughtering a lamb,
I accused him there
with his tortured lamb.
He said, "Listen to me, child,
I am what I am and you, you are my only son."