tonight's dream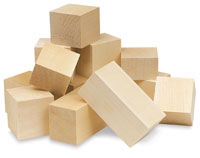 The world has ended, and the powers that be have refurbished a vast underground bunker (many many stories deeper than the above illustration) in order to house the remaining shreds of humanity. All of this seems okay with me.
I am one of the first people to gain access to the new living space. It is windowless and a little corporate, a warren of white-painted, grey-carpeted, mid-sized rooms stretching out into infinity and deep down into the earth, like an office tower built straight into the ground. It is stark and cold but not unpleasant.
I am hanging out in one of the rooms with my friend R. Sikoryak and a couple of other people. We're talking about a project that we've all worked on, a textbook that is being published in order to familiarize people with their new lives inside this vast underground bunker. There is no furniture so we're leaning against the walls or sitting on the grey carpeting. The place has that "new office" smell and there is still masking tape on the freshly-painted moldings. The room we are in has been set aside as a children's playroom and there is a small arrangement of wooden blocks scattered about. We talk about the experience of contributing material to the book and the various production and editing headaches that we've encountered.
The book's managing editor shows up. It is a female studio executive I've worked with before. She has a proof copy of the new book to show us. R. and I make fun of the cover, which is an ugly, purely-informative temp job done by some graphics-ignorant publishing slave. The editor assures us that this is not the final cover, although she sighs that the publisher (who is, I think, whatever government that exists) will not budge on the title, which is a long, meaningless gibbering of syllables that resembles the title of a software user's manual.
As R. and the editor talk about production, I flip through the book (which is hundreds of pages long and has the heft of the aformention user's manual) and note with pride that in addition to R.'s drawings, the book also has illustrations by Tony Millionaire. This makes both R. and I happy because Tony is a friend of ours.
At that moment there is a hubbub in the next room. The building has been "opened for business" and a great, swelling tide of humanity has been ushered inside. The editor opens the doorto reveal hundreds of people waiting in the next room, clutching their meager belongings and angry at us for hogging this room to ourselves.