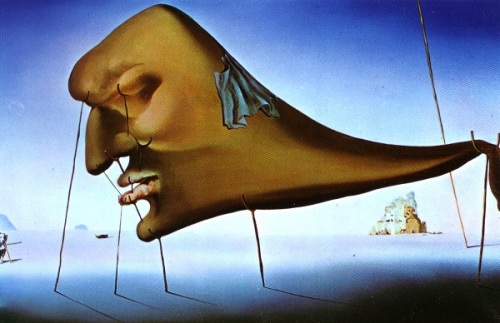 A long day, set in the apartment of
r_sikoryak and his wife Kriota Willberg, creator of The Bentfootes.
Mr. Urbaniak showed up sober this time, but soon was seen pouring some mysterious liquid into his "morning coffee" from a ceramic jug marked "X X X." We had nine pages of dramatic scenes to shoot but he simply couldn't concentrate on the actor he was performing opposite and instead kept wandering off his mark to grab some more Dunkin Donuts "Munchkins" from craft services. Finally we had to simply write the other actor out of the scenes and strap Mr. Urbaniak down to a chair, turning all the scenes into a long monologue.
We had 60-minute tapes in our digital cameras, and we just pointed the lens at our lead and kept rolling. He was angry at first at being strapped to the chair and started swearing, yelling and shouting the most alarming imprecations. The demon alcohol was coursing through his veins and we got it all on tape as he went from outraged to pathetic to finally weeping openly, calling for his "mommy." That took from 10 until 2, giving us four hours of random shouts, curses, animal noises and rueful sobbing to somehow turn into nine pages of snappy dialogue and action. It was real, but was it art?
After lunch, we untied Mr. Urbaniak, who was now sober and seemingly ready to work. We got a couple of takes of a scene where he must stand at a table, but standing became too much for him and all subsequent takes had to be with him sitting down. Because he is incapable of memorization, his dialogue was taped to the forehead of the actor opposite him. He insisted that that is the way "Brando" did it, and then produced a clipping from the New York Post where a critic referred to him as "the nerd Brando." (this is true, I swear, he never stops talking about it.)
Soon, a kind of tiredness had washed over Urbaniak to the point where he could no longer remain at the table and the scenes had to be moved to a couch. He asked if perhaps he could do all his scenes lying down, with the rest of the set tilted on its side to make it look like he was "really" sitting up, but we had neither the budget nor time to do that today.
We borrowed a cattle prod from Mr. Urbaniak's security team and used it to "wake him up" just before a take. Our lovely and talented DP Melissa G. would say "rolling" and I would crouch near Mr. U as he dozed off. I would thengesture to Melissa, who would whisper "action" and I would jab Mr. U harshly with the prod, thereby getting him through another take before he started tilting forward again in a manner to indicate a strong desire to sleep.
Finally, he was incapable of delivering any dialogue at all and all his dialogue had to be given to another actor, who had to do the scene by herself with Mr. U slumped against an apple box in her eyeline. We changed the dialogue so that lines that used to be Mr. U's, like "You killed my mother!" and "Give me all you got!" were instead the other actor saying "You may think I killed your mother, but in fact I did not" and "I suppose you now want me to give you all I've got; well, you have another think coming."
Squid, who was running sound and serving as clapper/loader today, finally stomped off the set when Mr. Urbaniak dumped a hot cup of coffee on his head during one of his slumpings. Now my evening will be spent trying to coax him back to the production.