Swiftboating Obama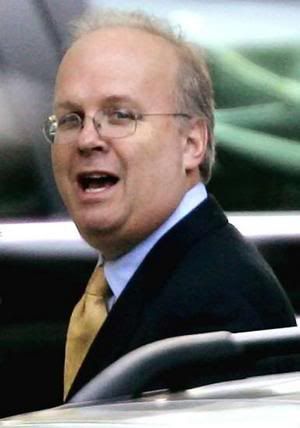 Someone named Taylor Marsh has been granted a spot at The Huffington Post (my favorite news site) to try to do her best to make Hillary Clinton the Democratic nominee for president. There's nothing wrong with that — Marsh is pretty open about who she supports, she's not posing as an objective journalist in this regard.
And I have nothing against Clinton either, really. I liked her when she was First Lady and I think she's a smart, interesting person, and I wouldn't even be that unhappy if she actually became the nominee — even as a cynical, manipulative political animal, she's still a better choice by a long shot than, say, John Kerry.
What I object to is that Clinton and her supporters will do, apparently, anything to get elected, including adopting the tactics of Karl Rove to attack their opponents. The Rove doctrine says: don't attack an opponent where he's weakest, attack him where he's strongest. If a man does important, high-profile work with children, start a whispering campaign that says he's a child molester. If a man has the compassion to adopt a homeless minority child, tell all the bigots of the nation that "he has a black baby." And if he's a certified war hero (and your own candidate is a proven rich-boy draft-dodger) call him a coward and a traitor.
In the case of Obama, since the man is a gifted orator able to move millions of people with his soaring rhetoric of hope and change, call him a plagiarist and say he's a con man. Obama's foes, who have spent the past eight years intently studying Rove's techniques, have little else to go on. They tried at the beginning to do the "attack him where he's strongest" game, putting out memes like "Is Obama Black Enough?" and "He Has No Ideas Behind His Rhetoric," both of which are utter hogwash. Now this. A couple of weeks ago, there was a conservative columnist who couldn't help wondering aloud if Obama could speak so well if he had no teleprompter. That's right, a man whose hero, George W. Bush, cannot string two words together under any circumstances without sounding like a complete idiot, is worried that Obama might not be so great an orator as he seems to be, and therefore should not become president.
And I keep waiting, but I'm not seeing the Obama camp coming up with crap like this. There's plenty a crafty, cynical politician could do to smear Clinton and McCain, but I don't see Obama or his staff doing that. Which I think accounts for a lot of why Clinton isn't doing as well as she'd like to be.
(For what it's worth, at least at HuffPo they let other columnists answer ridiculous charges.)