Oh, those paranoid delusions: Harvey, They Might Be Giants, Man of La Mancha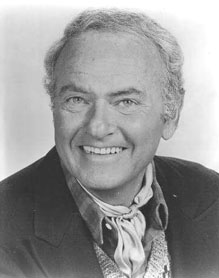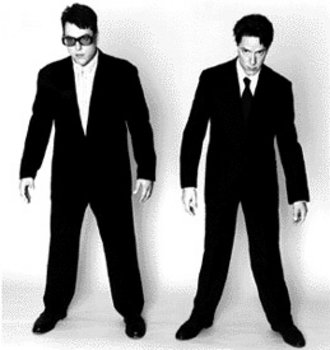 Three movies about men with delusions. In Harvey, James Stewart believes he's followed around by a tall white rabbit, in They Might Be Giants George C. Scott believes he is Sherlock Holmes, in Man of La Mancha Peter O'Toole believes he's a good actor Don Quixote.
In each of these movies, the families of the men seek to have them committed. In each of these movies, the filmmakers would like us to side with the crazy guy. Insanity is so cute in Hollywood. It's not destructive or terrifying or heart-rending, it's sweet and harmless and adorable, and if we look upon these men as anything other than inspirational, isn't it really we who are the crazy ones?
Call me mean-spirited, but by the end of Harvey I wanted to strap James Stewart down to a table and give him electro-shock therapy. That would wipe that sweet, silly grin off his face. Stewart was nominated for an Oscar for this cloying, sentimental performance (big surprise) (and later repeated it for a 1972 TV version), but I'm glad I saw him first in Vertigo and Mr. Smith Goes to Washington.
SPOILER ALERT: It turns out the rabbit is real.
They Might Be Giants is the most enjoyable, at least for the first half. George C. Scott actually makes a pretty good Holmes, acerbic, arrogant, full of himself, and the sight of him wandering around a gritty, 1970 New York is startling. The movie also gets points for inspiring the name of my favorite currently-working American band. It also gets points for featuring a fine New York cast, including Jack Gilford as a librarian, F. Murray Abraham as a theater usher, Eugene Roche as a policeman, M. Emmet Walsh as a garbageman and James Tolkan as some guy. Alas, the movie is about a crazy guy and the analyst trying to cure him, so by the mid-point of the movie the analyst starts believing in him, and so does everyone else he's met, and the narrative quickly gets retarded real fast. By the final reel it spirals completely out of control; the analyst falls in love with her patient, the performances turn disastrously sentimental and the narrative even clumsily attempts to enter the cosmic.
Man of La Mancha is just awful, a stagebound chore of a movie. A film of a musical of a novel (that would be Don Quixote), it fails on all levels. Released in 1972, late in the Hollywood Musical run, it stages its numbers almost apologetically, as though embarrassed to include them at all. The actors shuffle around the soundstage, "talking" the lyrics and half-heartedly moving to the music without actually performing any choreography. Several conceptual devices, such as mixing locations with soundstages and filming fantasy with "gritty 70s realism" camera work gut whatever effect the stage musical was after. Peter O'Toole is okay in a stylized way as Don Quixote but his scenes as Cervantes are unwatchably, depressingly loud, hammy and emphatic in the "Great British Actor" mode (cf Richard Burton, Laurence Oliver).
What is it about clinical insanity that Hollywood feels such a need to defend? They want us to love these kooky misfits, they want us to hold them up for high regard, as they see the world more clearly than we do.
Can someone please direct me to a movie that portrays insanity as something other than a cute, harmless eccentricity? Certainly, somewhere in cinematic history, insanity has been portrayed somewhere between the two extremes of Arsenic and Old Lace and Psycho.
They Might Be Giants, in its own way, is also an adaptation of Don Quixote and takes it's title from Quixote's response to the windmills: yes, they look like windmills, but they might be giants. This makes it a perfect name for the band, and for a movie about a guy who thinks he's Sherlock Holmes.
And how perfect is it that Pedro Almodovar (pictured above) is literally a Man of La Mancha?
All three of these movies were based on stage plays, and all of them show it to one degree or another. This is another good reason to abandon theater as an art form.